IAPP Certification Programs
GET AHEAD WITH IAPP CERTIFICATION. WE'LL SHOW YOU HOW.
We live in an information economy. And as data becomes today's most valuable currency, the risk associated with it continues to skyrocket.
Professionals who understand these risks—and the global information management practices needed to safeguard data—are in high demand.
That's where IAPP certification comes in.
Only the IAPP offers information privacy certification programs specifically designed for professionals who manage, handle and access data, and recognized and respected by employers the world over.
Accredited under ANSI/ISO standard 17024:2012.
MUST-HAVE PRIVACY CERTIFICATIONS
COMPARE PROGRAMS TO FIND OUT WHICH IS RIGHT FOR YOU.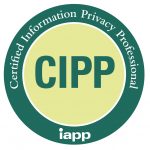 CIPP
The ``what``
Laws and regulations
The CIPP shows that you understand the laws, regulations and standards of privacy in your jurisdiction or discipline.
The CIPP is for you if you're responsible for: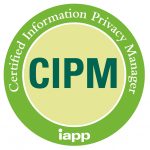 CIPM
The ``how``
Operations
The CIPM says that you understand how to use process and technology to manage privacy in an organization—regardless of the industry or jurisdiction.
The CIPM is for you if you're responsible for: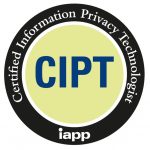 CIPT
The ``how``
Technology
The CIPT shows that you know how to manage and build privacy requirements and controls into technology.
The CIPT is for you if you're responsible for:
WHO SHOULD ATTEND?
Data Protection Lawyers
Records Managers
Information Officers
Compliance Officers
Human Resource Officers
Anyone who uses, processes and maintains personal data